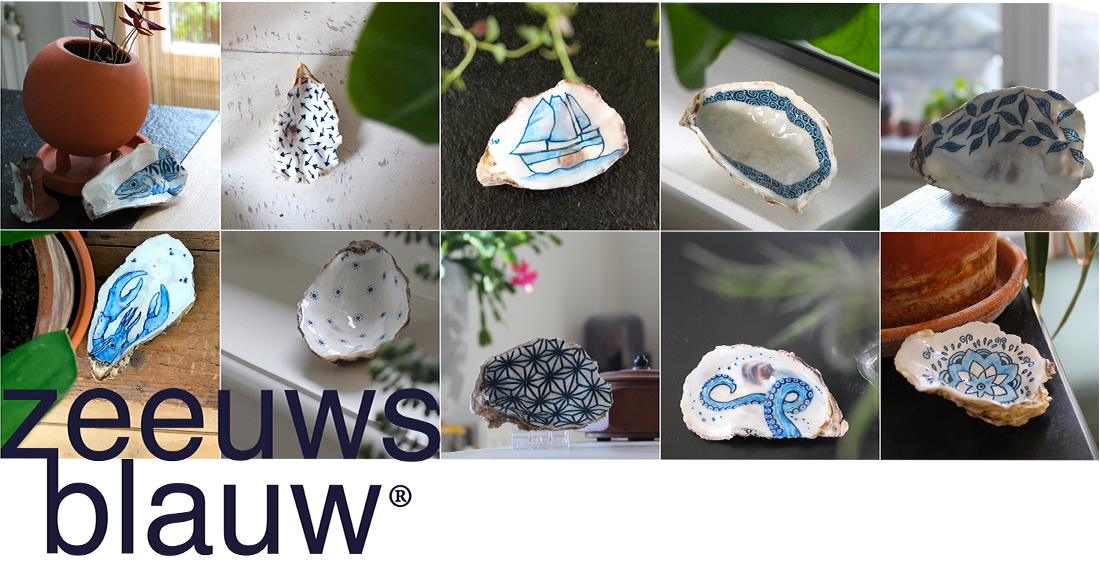 Welcome and meet our hand-painted Zeeuws Blauw oysters !

Whats in the name "Zeeuws Blauw"? Zeeland is the name of the province in the Southwest of The Netherlands, land surrounded by the sea. A perfect place to grow oysters, as has been going on for ages. Now the beauty of the shells is recognized and decorated with blue handmade, original artwork, in the tradition of Delft Blue!
Every oyster is individually cleaned, selected, painted and coated. Our team of creative and skilled painters garantee quality and originality in the design. This makes each Zeeuws Blauw oyster a unique product, an original handmade work of art.
A special gift for yourself or treat your beloved ones. Be original, with the artwork of Zeeuws Blauw.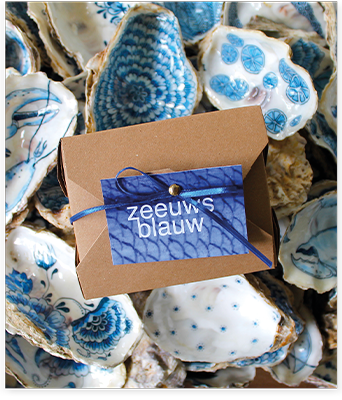 When you buy one or more oysters from our collection, we will send them packed in a cardboard box, with blue ribbon, tissue paper and our brochure. If you buy one or more tiny oysters it will be packed in a burlap bag.
If we unexpectedly do not have the chosen oyster in stock, we will do our best to produce your oyster of choice within seven working days after which the oyster is shipped. Be aware that the shipping costs can vary per country.
* Each oyster is unique, in shape and size, in color, but also in painting. It is all manual work. As a result, it may be slightly diffent from the image you see.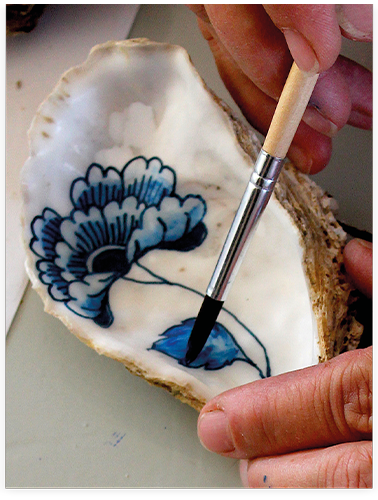 Would you like to know what size witch oysters has?
Want to know everything about our oysters?
*information will follow
Below you can find them all
hook

fix it yourself with a second glue

€ 1,00